[Prep 準備: 20 minutes | Cook 烹調: 40 minutes| Serve 份量: 6 | Calories 熱量: 380 per serving ]
列印 Print (Password: tony)
http://tonykarenkitchen.com/
.: Intro:.
Tapioca starch: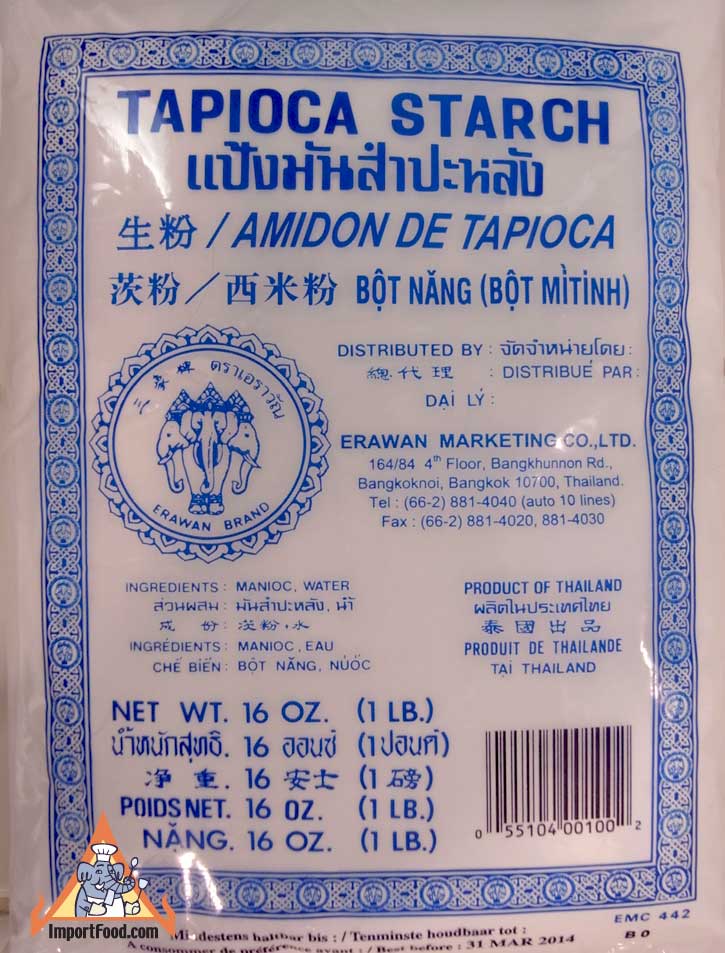 Tapioca starch is also called tapioca flour. Used to thicken various Asian dishes.
Made from pure tapioca, the general purpose is similar to flour.
.: 材料 Ingredients :.
1- Puff pastry sheet, thawed, 400g
2- Apple, peeled, diced, 1.5 lbs
3- Brown sugar, 1/3 cup
4- Butter, 3 tbsp
5- Ground cinnamon, 1/2 tbsp
6- Lemon juice, 3 tbsp
7- Almond slices, 1/4 cup
8- Egg yolk, blended, 2 eggs
9- Tapioca starch 2 tbsp + cold water 3 tbsp, mixed
.: 做法 Directions :.
Step 1:
Add in ingredient 2-6 in a sauce pan and mix it well. Cook the ingredients over medium heat. Cover and simmer for 6-10 minutes or until apples are softened. Add in the starch mixtures and mix until the sauce is thickened. Put it aside and let it cool down.
Step 2:
Preheat the oven to 220 degrees Celsius. Roll the dough into a large rectangle on a floured surface (about 3mm thickness). Cut the dough into 12 rectangles. Fill up one rectangle with apple mixture to 70% (make sure the edge is clean). Cover it with another dough. Press each side firmly with a fork. Repeat the same steps until you have 6 apple pie.
Step 3:
Put the apple pies on a baking sheet covered by the parchment paper. Brush each pie evenly with the egg yolk. Cover evenly each pie with the almond slices. Put the pies into oven and bake it over 190 degrees Celsius for 25 minutes. Take it out and cool it down for 10 minutes before serve.
.: 小貼士 Cook's notes :.
1- Don't roll the pastry sheet too thin or it won't be puffy after baked.
2- It is recommended to use tapioca starch than corn starch which provide thicken the sauce better
3- Don't put too much filling on a pastry or it will hard to seal each sides.
4- Let the pies cool down a bit before serving as the sauce is boling hot.

Copyright © 通之廚房. All rights reserved.